Frequently Asked Questions
How can I subscribe to Lame d'autore?
Information and details on the page Subscriptions
How many times is it published in one year?
Lame d'autore, classical version, is published 4 times a year + 2 special issues = 6 issues per year
How much does it cost the annual subscription?
All data are written on the page "subscriptions"
How much does it cost a single copy?
Euro 6,50 (in Italy). Back issues costs on the page "Back issues"
Where can you find Lame d'autore?
The magazine is available in Italy, by main newspaper kiosques, best knife shops and armour shops and by subscription. Abroad, only by subscription.
Subscription renewal is automatically?
Subscription renewal is not automatically. It's necessary to send again enrolment form and payment of the subscription fee.
How can I turn over the pages of the magazine visiting the website www.lamedautore.com?
It's necessary to be a subscriber, enter the appropriate subscribers area, inserting one's own login and password
I am already a subscriber. How can I indicate my e-mail address so that I can receive my password?
E-mail address must be clearly shown in the subscription or renewal form
I sent my subscription form but I haven't received my password yet.
Sometimes your form, especially if sent my ordinary mail can take a longer time than usual. For any problem, please contact the publisher, isomediasrl@yahoo.it. If you want to verify your enrolment, please insert your e-mail address in the form "password recovery"
I could enter the subscribers area but I can't see any magazine
You can see the issues for which you subscribed. This kind of subscription starts with the first, next issue available after your enrolment.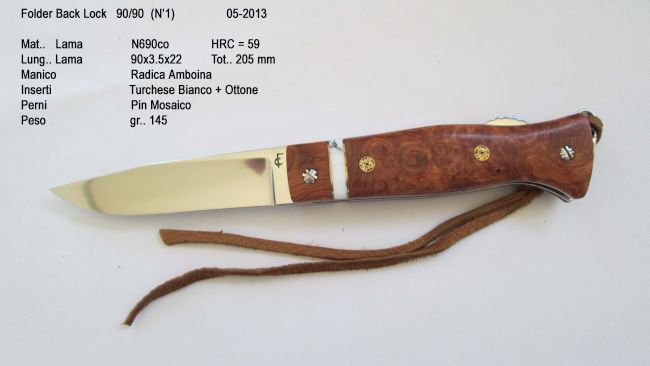 Per INFO ed acquisti in Italia: info@gemsandknives.com (cell. 3392820355)